In a hairy world where most women are showing off their beautiful coils and versatile braid outs and showing off their journey of healthy natural hair via Instagram post and YouTube videos, it can get pretty lonely for a relaxed girl like myself. While different women around me were trading in their "creamy crack" for the big chop, I was setting up my next relaxer appointment. Just like the women around me going natural, so were the hair gurus I followed on social media. It seemed like every time I looked up, someone I followed specifically for relaxed hair care were either growing out their hair or chopping it off! Luckily, others noticed noticed a gap and began to start their own channels and pages. Below I have highlighted three awesome relaxed "hairlistas" to follow if you too got lost in the natural hair movement sauce!
ULoveMegz
Meagan aka ulovemegz on her Instagram and Youtube has been in the hair/beauty community for a very long time and has become a well-known beauty and hair influencer. She recently has gone natural as of last year but became known because of her waist-length relaxed hair and her relaxed hair care. She inspired girls and women with relaxed hair to know that relaxed hair cannot only grow but also can be healthy! She has gained followers from all over the hair community because of her consistent hair care routines and product reviews and tips.
Ayesha Oshi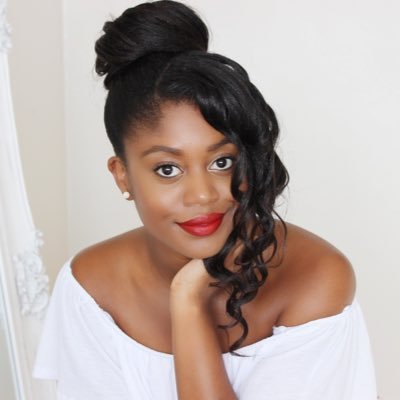 Ayesha is a London based hair blogger. She blogs about different hair products and does many hair tutorials and product reviews on her YouTube channel. On her Instagram you will see her post her "hair of the day" and she even blogs about fitness. She was featured in "Black Beauty Magazine" where she shared her relaxed hair journey. You can follow her on her Instagram and subscribe to her YouTube channel Healthy Hair Junkie.
Hairlicious
Sunshyne, aka Hairlicious on her Instagram, is a Healthy Hair Care Blogger and a relaxed hair blogger at Essence.com! She is based in Ontario, Canada, and her Instagram is filled with different tips, tricks, and hairstyles for any of us relaxed girlies! She talks clarifying shampoos, air drying, and pre-poo treatments, the whole nine yards for your relaxed hair needs! You can also find her at her YouTube channel Hairliciousinc.
The best thing about these gurus is not just the fact that they are relaxed but that they use products that you can get right here at Coil Beauty! All of these women have used and reviewed products such as, MIELLE ORGANICS
Detangling Co-Wash, MIELLE ORGANICS
Avocado Hair Milk, and CAMILLE ROSE
Almond Jai Twisting Butter !
Do you have any relaxed hair gurus that we should follow that I missed? Have you heard or follow any of these women? Let us know! And don't forget to check out some of the great products at Coil Beauty!
Peace and Blessings,
A.C.